upcycle:
verb; to reuse [discarded objects] in such a way as to create a product
of a higher quality or value than the original
Far far away, in the land of St. George (Lincolnshire, England to be exact), a lass by the name of Sally-Ann works hard each day to support herself and her daughter. Her brand..."The Navigatrix". Her work...clothing and accessories. Her niche...Steampunk!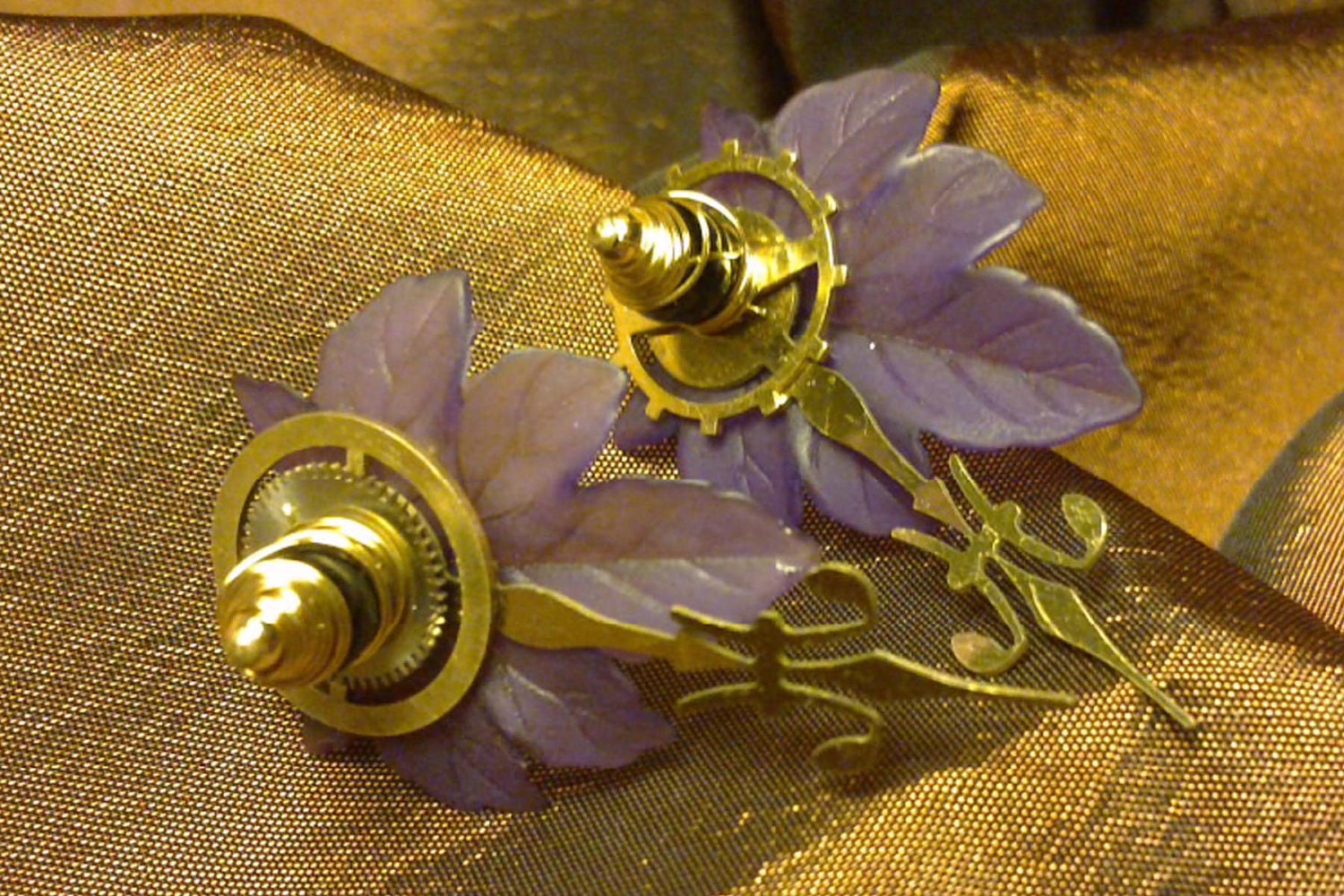 Sold! "Leaf At Midnight" Earrings
Like most of us, she has had a range of different jobs until she found her calling. Mine were computer-related, non-profit related and boring-till-I-die temp jobs. Hers were design representation, Montessori school teacher with a current job as Reiki (energy healing) teacher.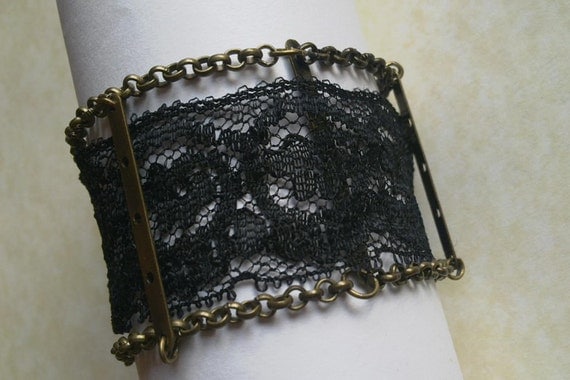 For those of you who are unfamiliar with the Steampunk genre (literature or style), this formula should help:
Victorian style + industrial revolution + science fiction = Steampunk
The key word in describing Steampunk is "retro-futurism". Think "20,000 Leagues Under the Sea", "The League of Extraordinary Gentlemen", "Van Helsing" or "Around the World in 80 Days".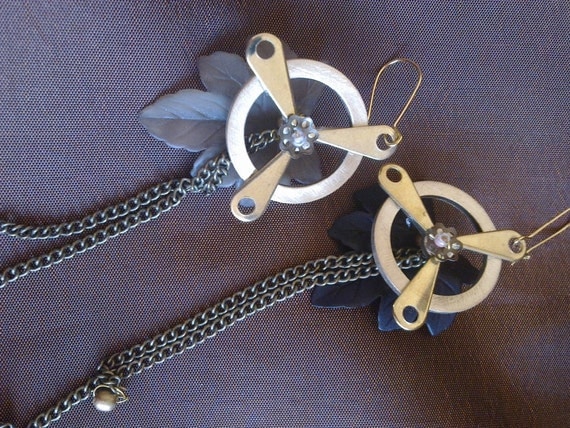 Like me, Sally-Ann is an upcycler! On her Etsy shop, she states that "Most of my materials are sourced from local charity shops (Goodwill stores,etc). "...At a recent trade fair, people gave a very positive reaction upon hearing how items that I bought in charity shops were ... re-used in new designs."
With her Etsy store opening in February of this year, she has already sold 10 items including the first two pictures in this post and 96 admirers. If you'd like to add to either or both numbers, you can shop at her
store
, visit her blog, and find her on
Facebook
as well as
Twitter
!
Let's be thankful that another upcycler exists and continue to spread the Good News about upcycling!